September 21, 2021


In BrainHQ, there are many ways to track your progress. For people who like details, the existing features can be very useful. You can learn all about how many levels you have completed in an exercise, how many stars you have earned in each level, and how you compare to others on the progress page.
But we have heard from some users that for them, our progress features are a bit complicated and, well, a bit obscure. (Sorry. Most of us are scientists, and are still learning in our own ways!)
So after a robust testing period, we are introducing new progress features, ones that have already been available on iOS (and for some people using BrainHQ on the web, who have been in our testing group). Now, from your logged-in homepage, it is easy for everyone to see how many levels they have done, what special milestones they have achieved, and much more. It might look like this (or a little different):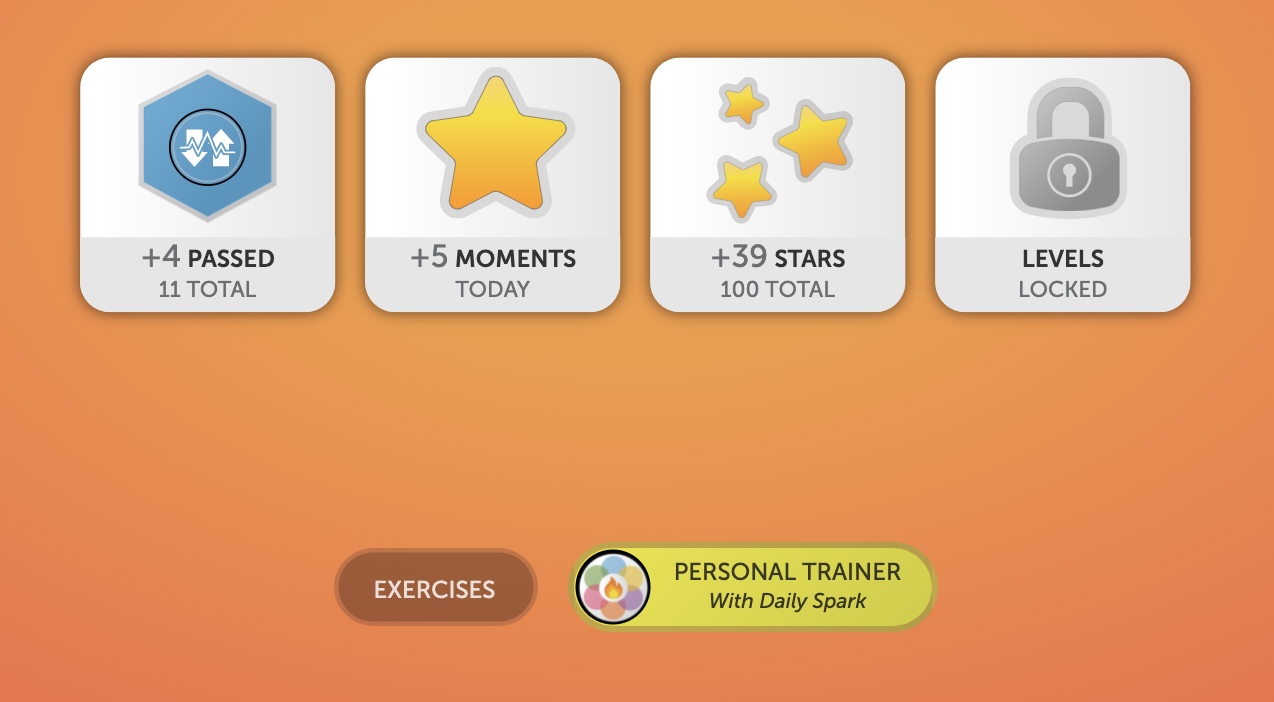 You can drill down into each square. For instance, if you click on your "moments" square, you might see this: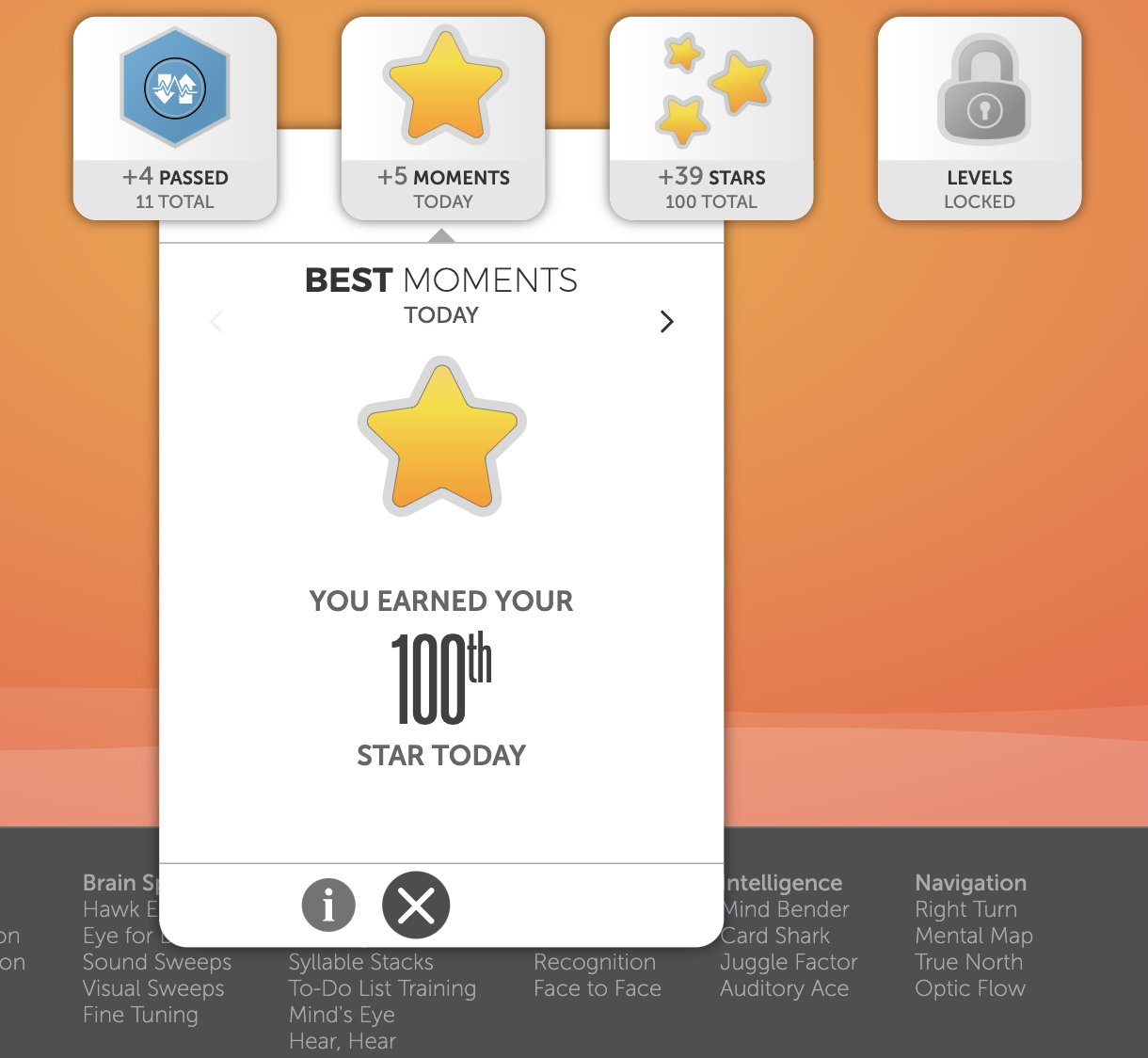 You can click the arrow on the right to see your other "best moments!"
If you click on a box with a lock, you will see what you will uncover in the future, such as: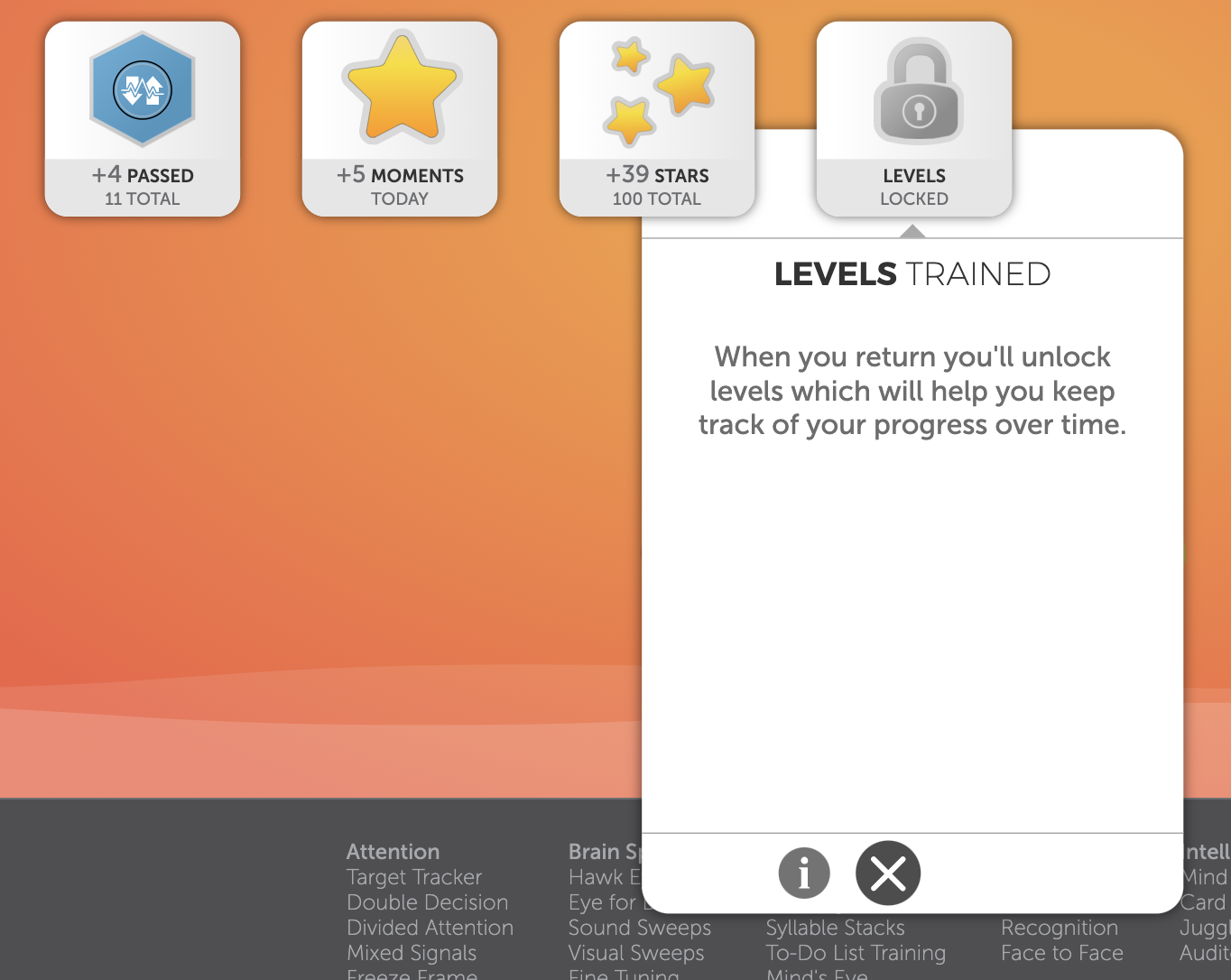 These new features are designed to let you know how much you have done, how many groundbreaking achievements you have earned, how many stars you have gained, how many levels you have mastered, and more. We hope you enjoy them!