May 26, 2020
We're excited to announce the iOS 7.5 release! This is no mere bug fix—there are several fantastic new features and enhancements.
Progress Tracking
BrainHQ users on the web have access to a number of different ways to track their progress—and we wanted to bring these metrics to our iOS app. So, to help you track your progress on their mobile devices, we've added a feature that allows you to keep track of your stars in each brain training category, the days you trained, your "best moments," your training streaks, and the levels you have completed. For example, here's what a person's "Stars Earned" and "Best Moments" screens might look like: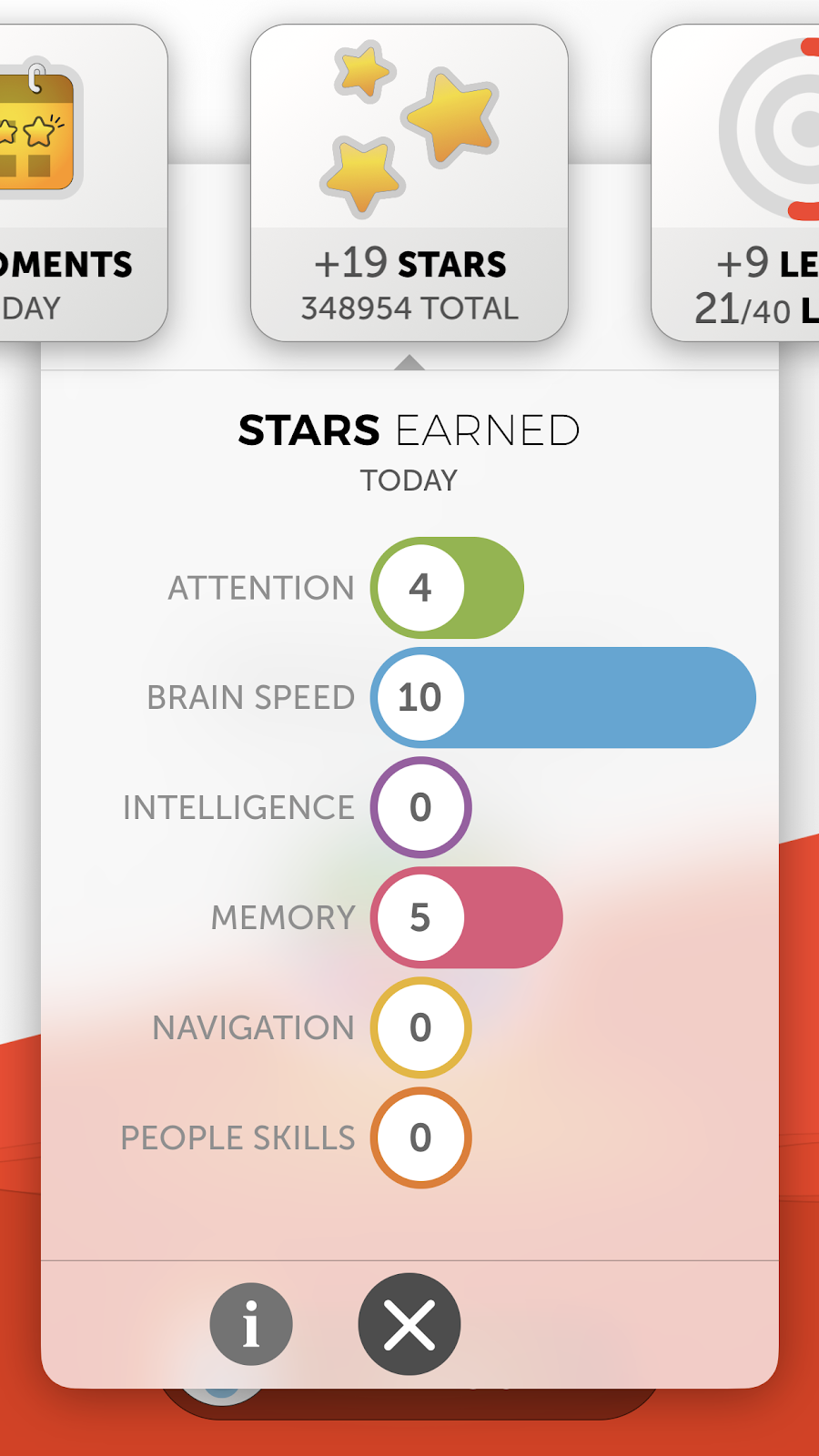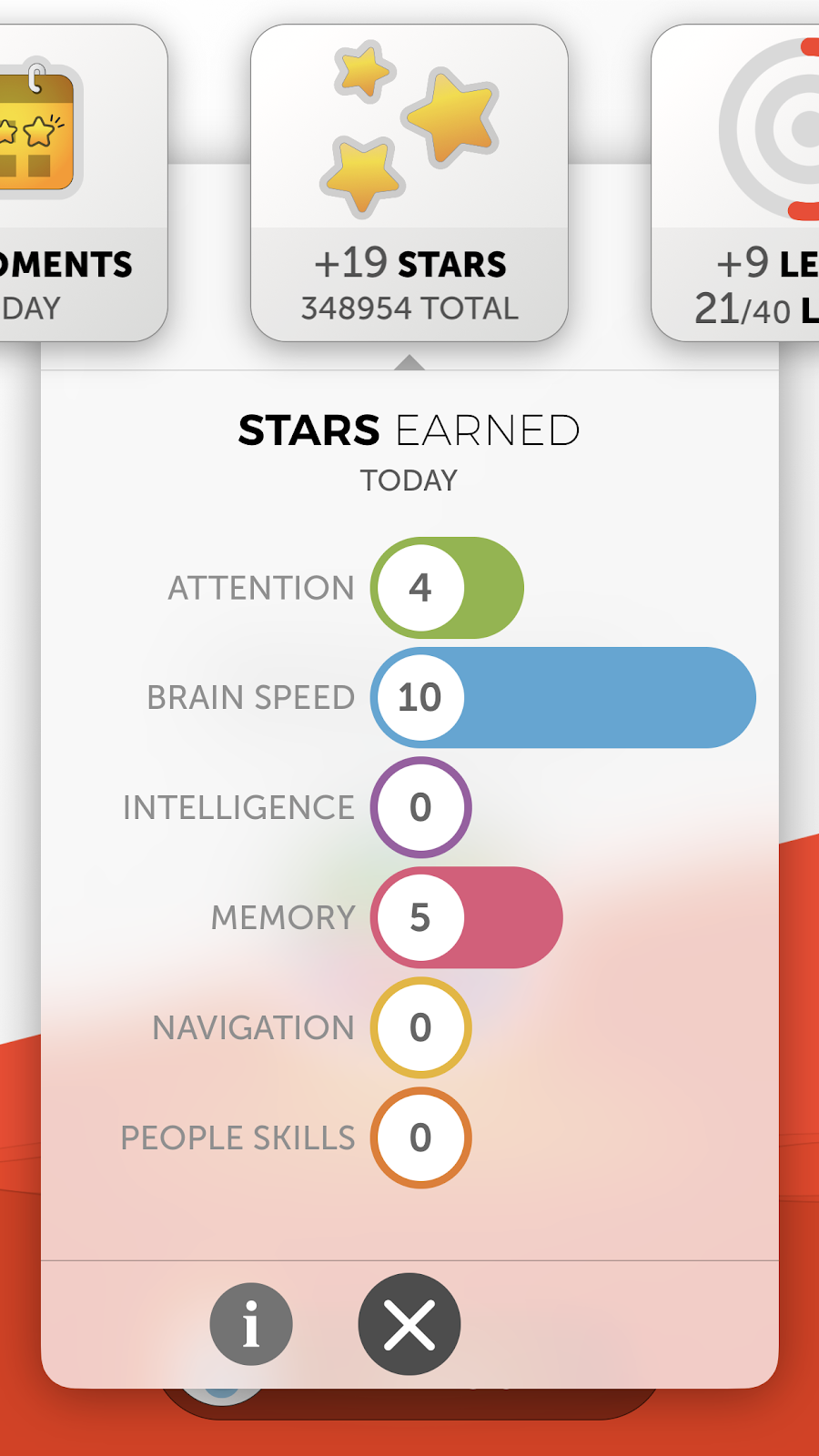 These options give you several different insights into your performance and progress, and celebrate your achievements.
We've also added information on training scores, so you can see how you've improved in each exercise since day one.
Weekly Challenges
We've added weekly challenges to iOS devices to keep your brain training fresh. You've already been getting the challenges each week in your email, like: "Complete 25 more levels before Sunday" or "Earn 30 stars this week." Now, you can finish these challenges on your iOS device and get a badge!
First-Time User Experience
A new flow helps orient first-time users to the exercises and program features. It walks them step-by-step through the first exercise, describing just how everything works so that the new user is set up for success. If you've ever thought about telling a friend about BrainHQ, now is the perfect time—getting started is easier than ever.
Offline Training
And finally, with this release you have the option of downloading exercises and training offline. No longer do you need to have wifi all the time to do your brain exercises!
Android
And if you're an Android user, we're working on bringing these improvements to your app as well.
We think these changes represent a real step forward in the BrainHQ iOS experience, and we hope you do, too!