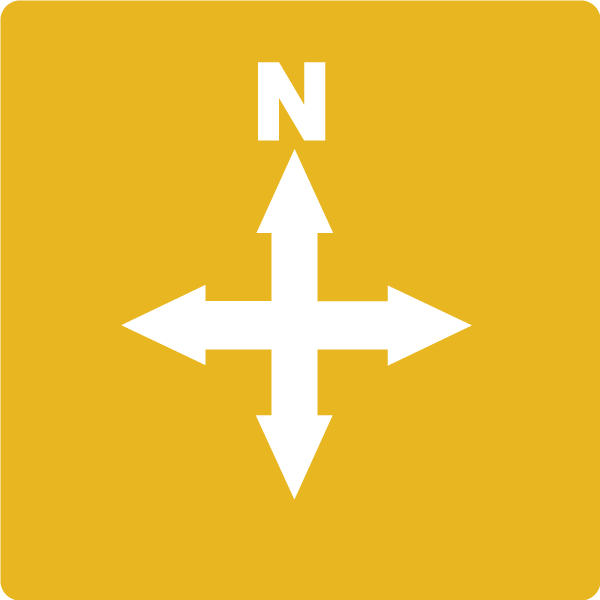 Visiting a new city can be fun and rewarding, but finding your way around can be a challenge. Often you have to follow a sequence of instructions to get to your destination. You have to hold a lot of things in your memory: the set of turns, the distances, the direction you're headed, and more. It takes a lot of brain coordination to successfully navigate an unfamiliar system or place!
True North is a brain training exercise that helps you practice holding this kind of information in your head as you follow increasingly complex instructions while simultaneously keeping track of ever-changing cardinal directions. This kind of mental mapping is not just useful when you are literally following directions and trying to get from point A to point B. It also helps improve your memory for multi-tasking and can boost your short-term memory skills in other situations.
The instructions in Stage 2, 3, and 4 of True North may sound a little strange to you at first. Speech processing similar to that described in the Memory Grid exercise has been applied to the instructions to better train your brain in the auditory memory component of the task.
In the True North task, you will follow directions for getting to a destination on the train. You must remember what stops to get off and also the direction you are headed in. As the exercise progresses, it gets more challenging in the following ways:
The number of instructions increases.
The instructions become more complex and confusable.
Orientation information becomes more complex.
The speech become faster and less processed.