May 28, 2021


We're planning an update to the web version of BrainHQ that will have new ways to view your progress! You'll find it easier to track your stars in each brain training category, your "best moments," the levels you have completed, and more.
When you complete a session in the personal trainer, you'll see something like this: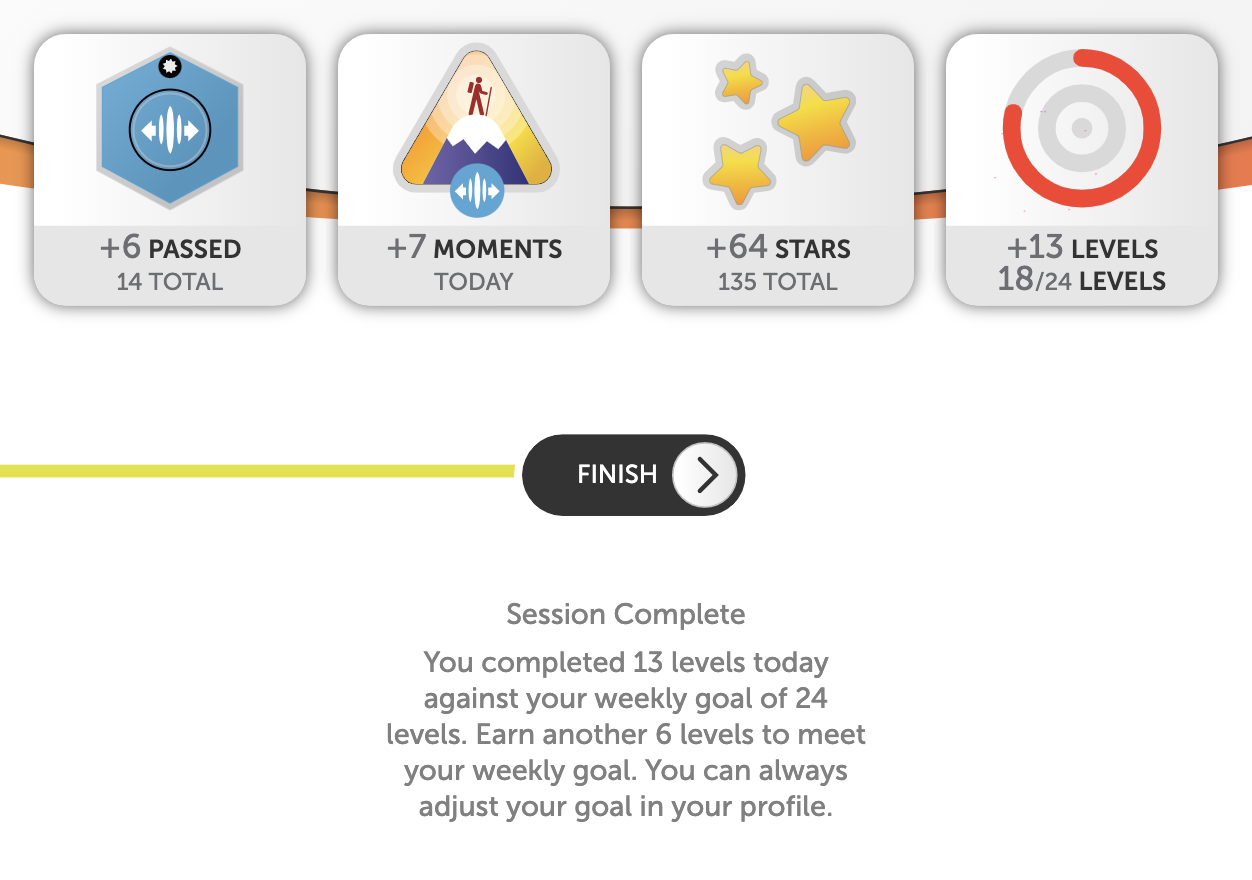 This summarizes what you achieved in your training session. You can click on any one for more details, such as this: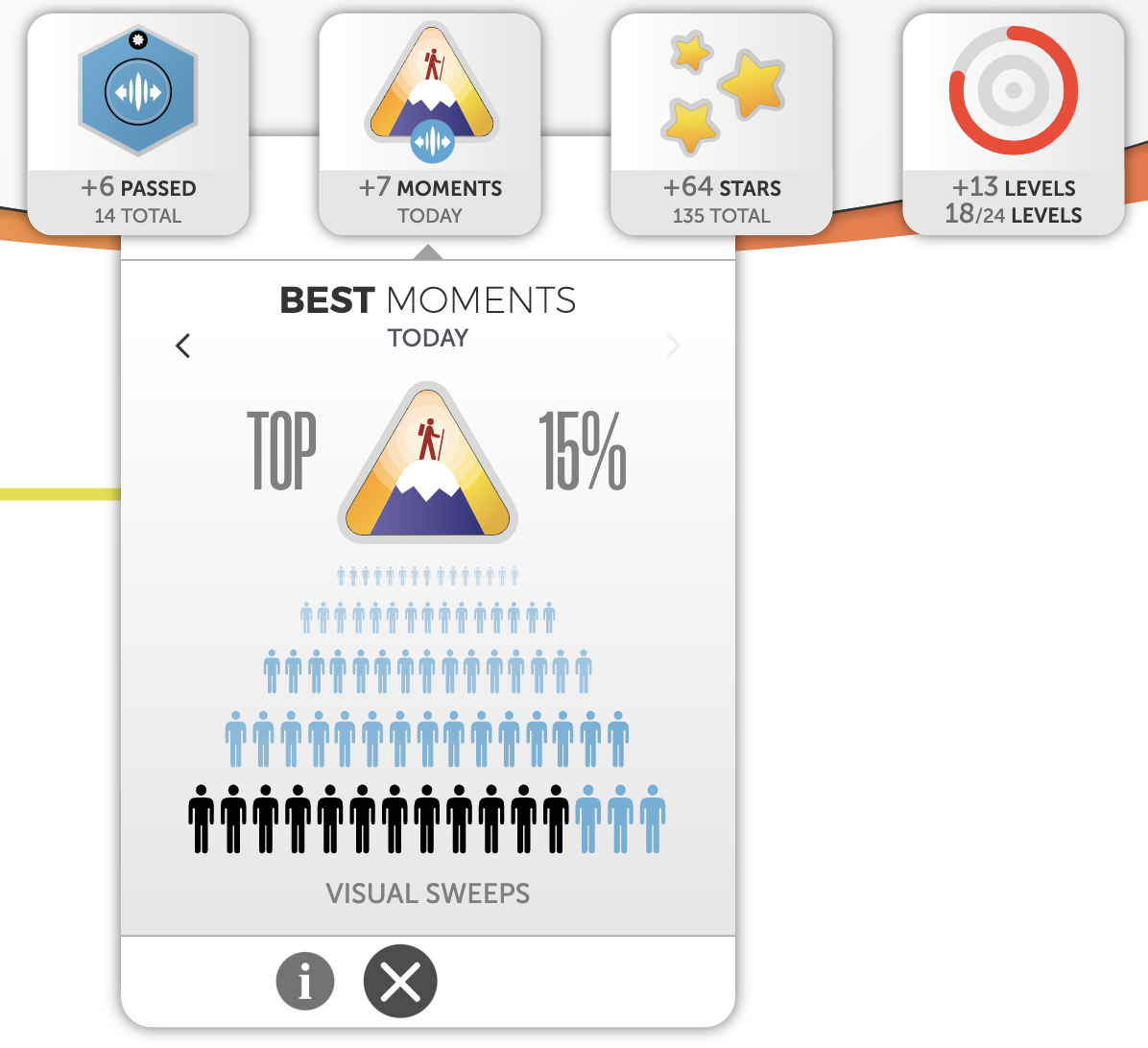 You'll be able to scroll through your detailed information by clicking the arrows at the top of the box.
The next time you go back to BrainHQ, you may also see this information on your dashboard, like this: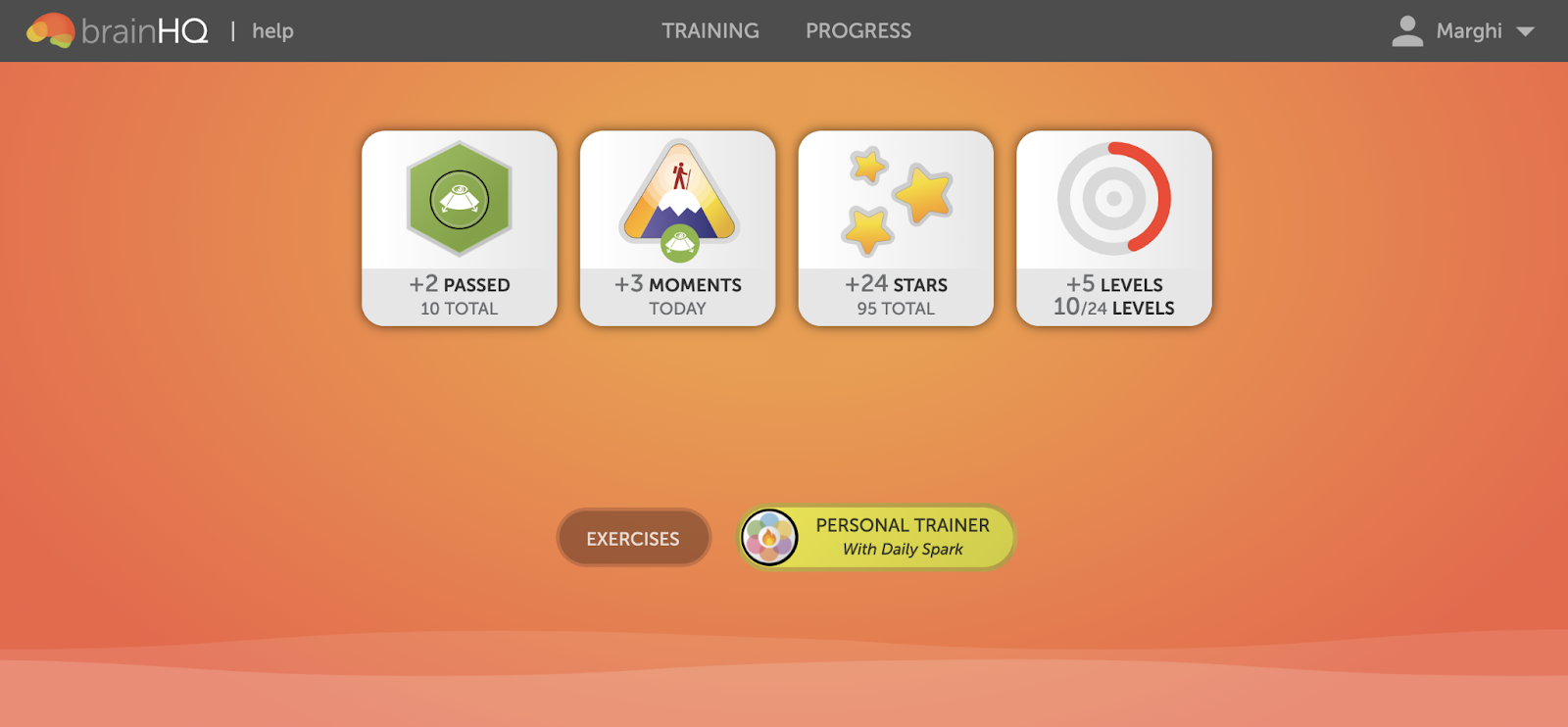 These details will give you a variety of insights into your performance and progress, and help you celebrate your achievements!